WEBINAR ON-DEMAND
All You Never Knew About Programmatic Job Advertising
How the World's Smartest Recruiting Teams Advertise their Jobs
Watch Now
About This Webinar
In today's uncertain times, employers around the world are seeking innovative and cost-effective approaches to fulfill their hiring goals - with reduced budgets. Programmatic job advertising technology offers talent acquisition leaders and recruitment marketing teams unique opportunities to drive more qualified applicants, reduce cost-per-hire, and enhance recruiter productivity, while delivering unmatched transparency and predictability in the recruitment process.
In this webinar, you will learn
What: What is programmatic job advertising?
Why: The benefits of adopting a truly data-driven approach to recruitment advertising
How: How programmatic job advertising works
Results: The impact of "programmatic" on your recruitment media buying, management, and job application process
Capabilities: The requirements for a solution to be truly "programmatic" – lessons from the AdTech world
Platform Selection: The questions you should ask a programmatic job advertising platform provider
Case Studies: How your peers are leveraging programmatic job advertising capabilities (and how your approach compares with theirs)
Watch the On-Demand Webinar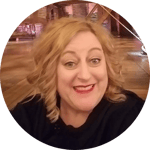 Jennifer Terry-Tharp
Vice President of Strategic Initiatives, Joveo
Jennifer Terry-Tharp has more than 20 years of experience leading multiple full-cycle recruiting teams globally and serves as the "voice of the customer" on Joveo's senior leadership team. Prior to Joveo, Jenn led talent acquisition, employment branding, recruitment marketing, and employment technology strategies for AT&T globally. She has also been a featured speaker at ERE, Bersin & Associates, Glassdoor, Indeed, etc., and has shared her expertise with leading publications including The New York Post, The Wall Street Journal, Chicago Tribune, Good Morning America, and The White House.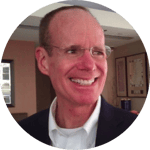 Jim Dwyer
Vice President of Strategic Partnerships, Joveo
Jim Dwyer leads the staffing and RPO businesses at Joveo, while also being deeply involved in overall corporate strategy, large partnerships, and strategic client relationships. Jim has spent over 15 years in senior leadership roles in the recruitment industry, at companies like Monster Worldwide, CareerBliss, Simply Hired, Instructure, and Enboarder. Recognized as a visionary leader in global recruitment, human capital management, and business strategy, Jim is also an active speaker and writer, and often participates in webinars, events, and discussions on these subjects.